C2 - Innovative approaches for teaching sustainability in digital courses
The training was carried out in three sessions, held on Blackboard by University of Bremen on 5-11-27 October 2021. . Throughout the three sessions the topic on Sustainability has been extensively discussed, by offering a multifaceted perspective that took in consideration the very up-to-date models of sustainable development. The implications and challenges in teaching courses on sustainability was the real focus of the training.
The topics of the three sessions have been respectively:
5 October, Session I: Teaching Sustainability & Sustainable Management

11 October, Session II: Teaching Sustainability through digital courses - case studies and instructional strategies

27 October, Session III: Innovative approaches for teaching sustainability in digital courses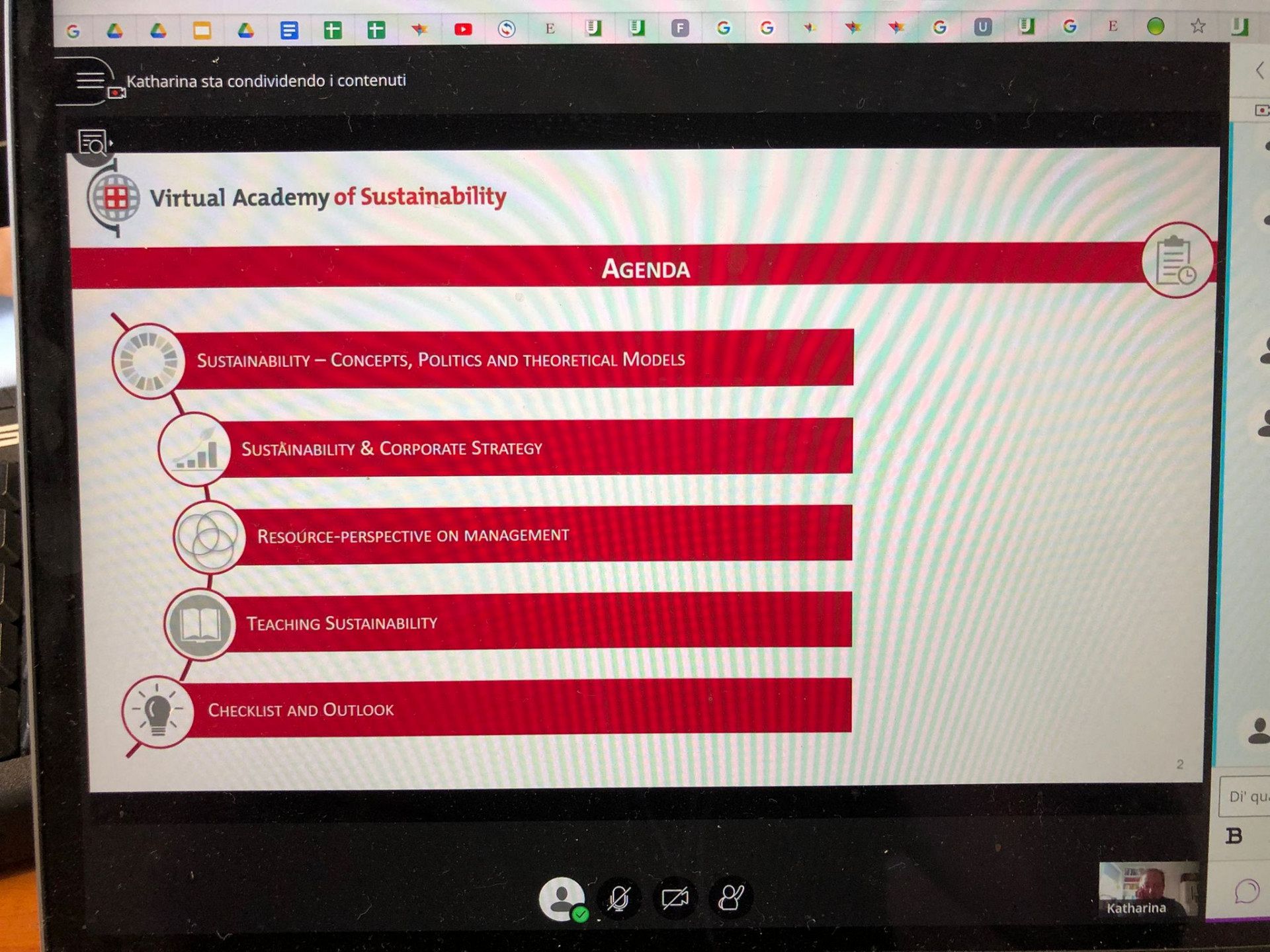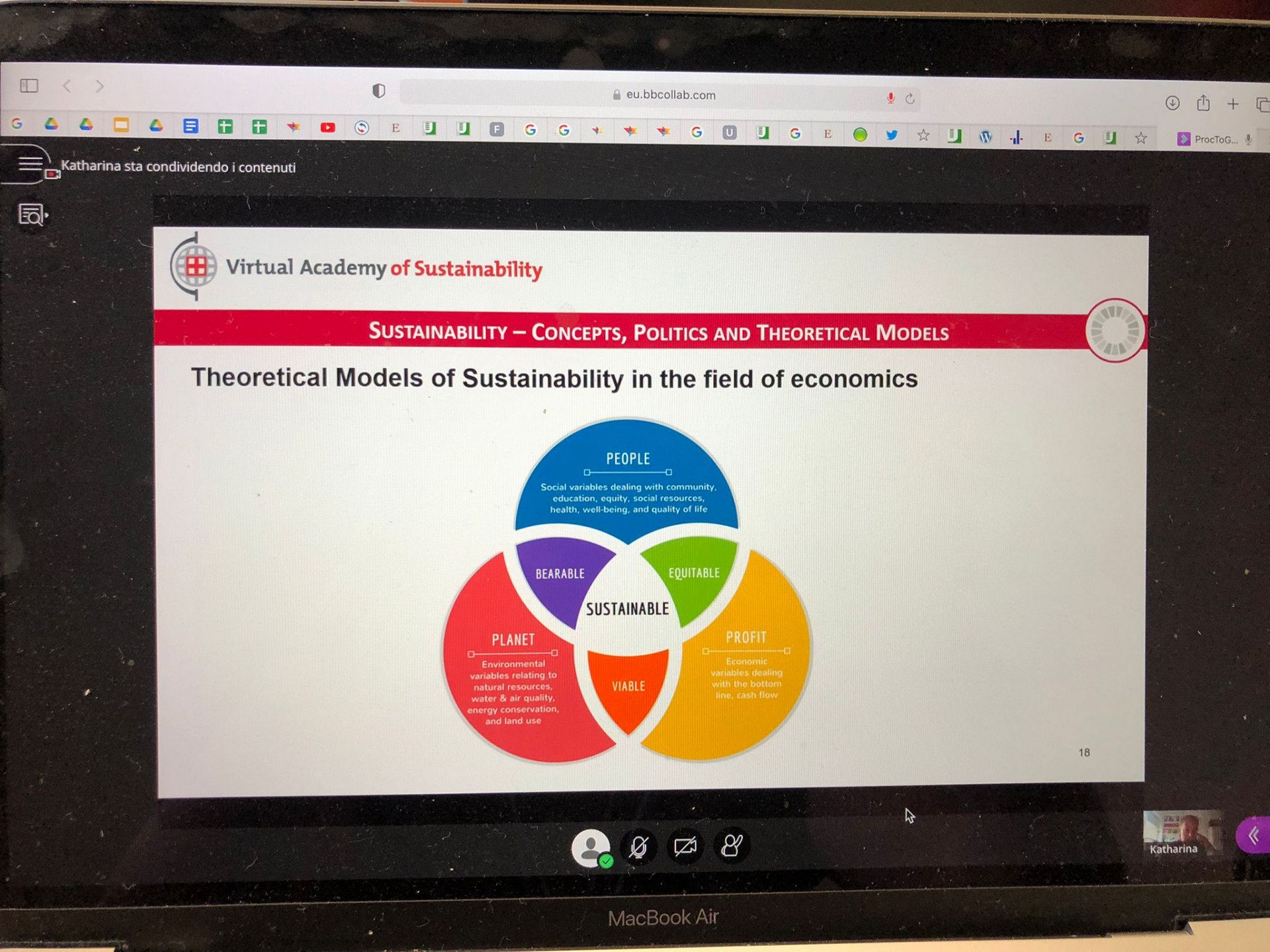 The first session included the following topics:
Sustainability - Concepts, Politics and theoretical Models

Sustainability and Corporate Strategy

Resource-Perspective on Management

Teaching Sustainability
The second session dealt with different teaching approaches on how to teach sustainable management (1) digitally and (2) in cooperation with practice. insights into how the Virtual Academy of Sustainability uses online teaching for (a) knowledge-building, (b)collaborative learning & (c) problem-solving learning have been provided.
The third session was designed as an interactive session for sharing ideas, proposals, insights on the sustainability contents related to the online courses (IO1). The experience of the Virtual Academy of Sustainability (as from the University of Bremen) and the Open ed-X standards (as from UC3M) together with the project partners experiences in activities and projects related to digital courses developments (first of all the Erasmus+ funded BUDS project) represent the starting ground on which ProcToGo partners will develop a shared innovative approaches for teaching sustainability in digital courses.