Renewables Supply Chain, from challenges to new opportunities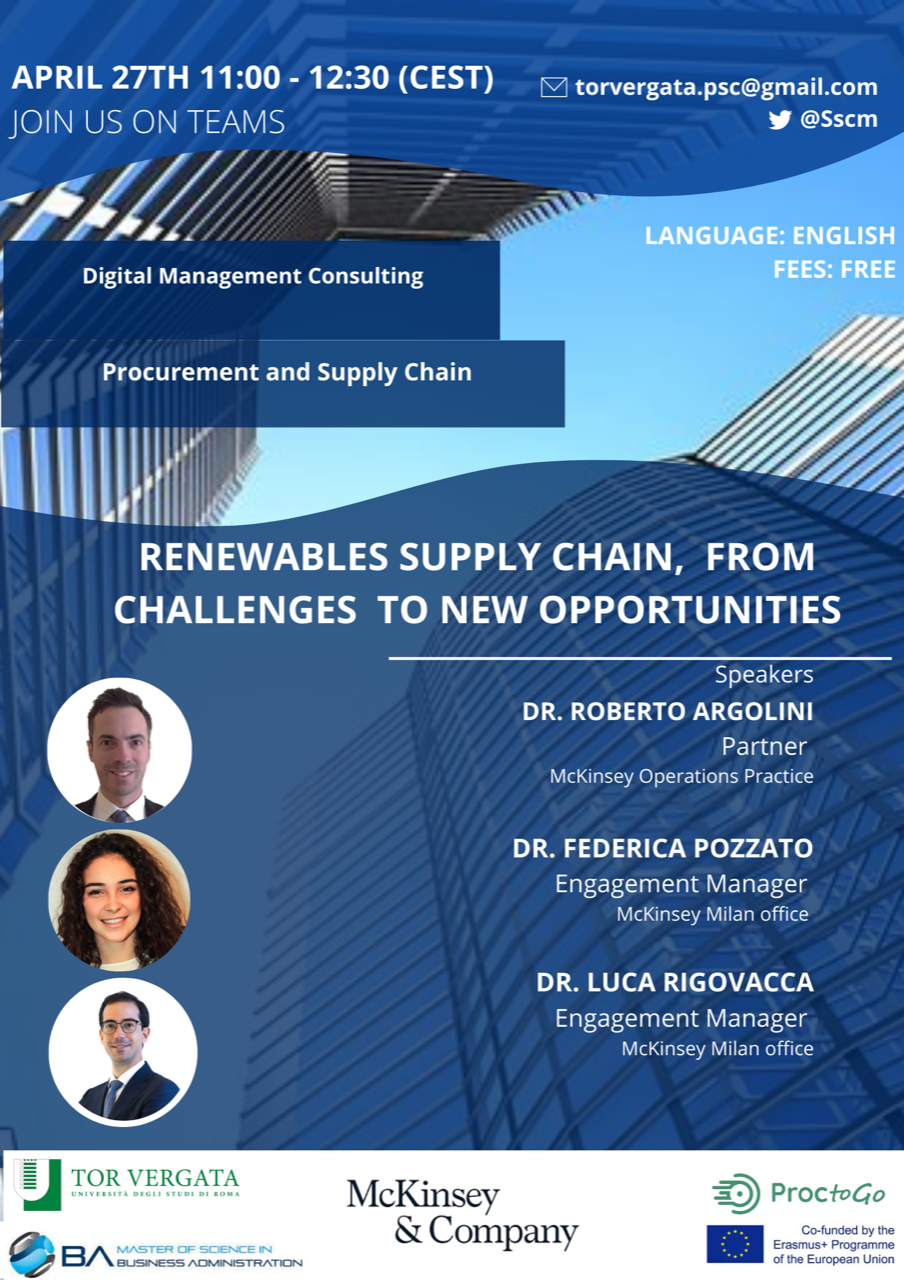 We are glad to announce one more meeting within the cycle of webinars organised in the frame of the ProcToGo project.
The scope of the webinar is to evidence the strategic role of the Procurement and Supply Chain in terms of a high level of digitalisation adoption.
The role of spend analytics and the procurement function is changing. Against a backdrop of a shifting global economic context, including the Fourth Industrial Revolution, the localisation of value chains, and increasing consumer demands for mass customisation and personalisation, there is a need for organisations to obtain actionable insights that help capture more impact in procurement.
The digitally enabled procurement function of the future will be involved in all business value-chain activities from product development to distribution while playing a strategic role in managing budgets and costs, anticipating and mitigating supply risk, and driving compliance.
For registration: info@proctogo.uniroma2.it